Since working at Ulta when I was 18, I've loved beauty products. I haven't always consumed them on a regular basis, since life at various stages has made beauty fall down the list of priorities, but as I continue my journey of self-care, I am having more fun finding new products and trying new things.
Currently I don't need to replace too many things, but I expect within the next few months I'll be running out of some of my makeup, skin care, hair care, and fragrance. So this is a mini-wishlist of things that I'm looking to try over the next year:
Bumble & Bumble Sunday Shampoo
Because I only wash my hair 2-3 times a week, I end up using dry shampoo a lot. That combined with any other styling products I use can gunk up my hair by day 3. I've heard amazing things about this clarifying shampoo, that it doesn't strip or dry but removes all of the remaining product easily.
Oribe Dry Texturizing Spray
If there is one pricier product for me to splurge on featured in this post, it would have to be this spray. I have heard soooo many people online talk about how amazing this product is for giving your hair texture, bounce, and dimension. Plus it allegedly smells amazing, so, bonus.
Aromatica Orange Cleansing Sherbet
I really like my current cleansing oil but I've heard great things about this makeup remover/cleanser and so I may give it a try when I run out of my current products. Plus it's called a sherbet and reminds me of dessert, so…
French Girl Rose Lip Polish
For this time of year in IL with the dry, cold air, a lip scrub can be amazingly helpful. I've never really used one before but I do find that my lips get dry, and one of my favorite YouTubers has been talking about this one for awhile. It's also not pricey at all, so bonus!
Too Faced Better Than Sex Mascara
Aside from the cheeky name, this mascara is buzzed about for being actually amazing. Whether or not it lives up to its title, it supposedly gives amazing lift, separation, and thickness to your lashes.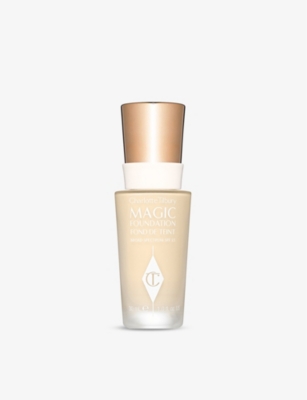 Charlotte Tilbury Magic Foundation
I've never used anything from this buzzed-about brand, but of all the amazing products in the range, I'm most intrigued by this foundation. I have about 3 others that I'm working through right now so when those run out I might pick up a bottle of this.
Aveda Stress-Fix Rollerball
From the Aveda website, "The aroma, clinically-proven to relieve feelings of stress, includes essences of lavender, lavandin and clary sage from organic farms and is formulated using the science of aromaologytm and the power of pure essential oils." Sold.
Kat Von D Everlasting Liquid Lipstick in Lolita
Another buzzed-about product, I hear that these lipsticks are long-lasting and not drying, plus the color range is amazing. Lolita seems like a beautiful starter color.
Take care of yourselves, ~Suzi